Woo Hoo... I am commending myself for remembering to not only put up the link before midnight, but actually inserting features! Insert mega happy with myself dance here... :o)
For my first feature I would like to introduce you to the innovative Miya of
Jellyfish Jelly
. Miya has linked up a how to on
building your little munchkin a play kitchen of their own
. Hers looks amazing, and I know that could have saved me a couple hundred bucks a couple years ago. I can't wait to peruse her site, because at first glance it looks uh-mazing!
Next we have my bestie Ashley over at
Cute as a Fox
... Ashley, I am still waiting to hear if you like your gift. I guess you haven't gotten it yet. Sitting on the edge with anticipation and hoping you adore it... Anyways, she made these super awesome
personalized pencils
and has offered to price them out if you want some for your kiddo's teacher! I heart this girl because she is just one of the best blogging craft buddies I could have EVER asked for!
Last, but certianly not least I would like to show you this super stinkin' cute party from KD over at
Craftily Ever After
. She did a
baking party
for her kiddo. I mean this is just adorable!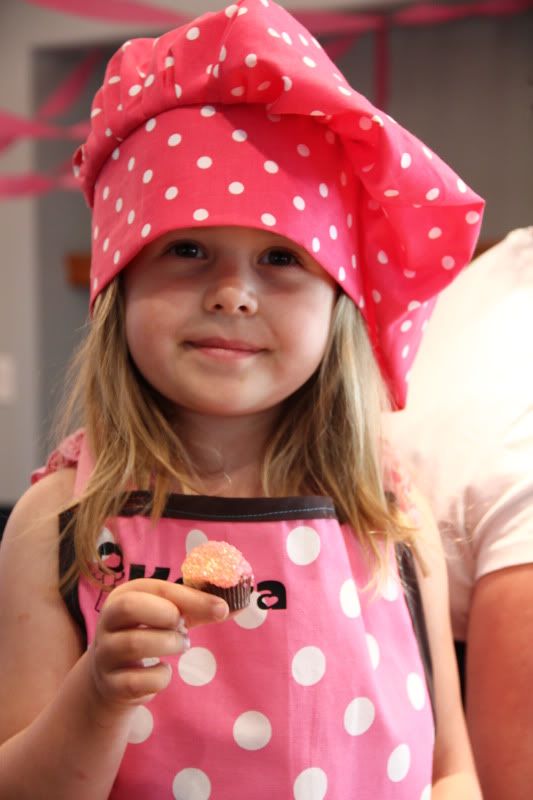 Well, props to me for getting the link up done early so that it would post on time. Major kuddos to myself. :o) For my features, I know two of you are new and would like for you to grab and post that featured button... you earned it! Thank you to everyone who linked this week, you are truly what makes doing this linky party worth it each week! Can't wait to see what you come up with next week!
Let's get to linkin'!!
Rules:
1: Please link
craft projects only
that you have done (not advertising an Etsy site or giveaways unless they are something you have made that you are giving something away)!
2: If you post the same thing 2 weeks in a row that comes from the same post I will delete the link!
3: If you are posting a picture of something that is not what I consider a craft. While I love photography this is not what this link up is for! I will delete the link.
4: Linky Tools will remain open until next Wednesday evening so there's plenty of time to link your projects!

TTFN~
Rules for linking:
(1) Link to specific blog post, not blog home page!
(2) Link craft projects that you have done!
(3) Make sure to visit a few of the links and leave some comment love!
(4) Linky Tools will remain open through Wednesday, August 31st so you have plenty of time to add your projects!