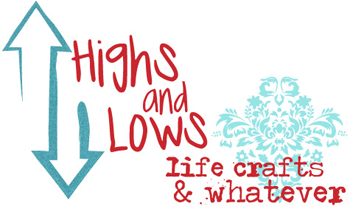 I have to say my list is working out rather nicely. I don't forget what I want to write and then in turn have things to talk about.
Highs
1) The Gift Basket for Baby Madyx was finished and given (I think and hope that the mommy to be liked it a lot, because a lot of heart went into that one)... I still need to upload pictures from my camera.
2) Speaking of uploading pictures... I still haven't uploaded pictures from the zoo. Boo!!! Maybe tonight when I get home since Jake is out of town and my computer is already downstairs I will do it.
3) Had a wonderful weekend with friends and family for Memorial Day. We had friends and family come over on Sunday and did a HUGE cook out. One of the couples brought their son who is totally adorable. Laci and Darian played so well together. They are just super stinkin cute. They played in the water and with bubbles. It was so much fun!
4) Family came over Monday and we cooked out more. I love spending QT with family!!!
5) We started playing soccer again on Friday nights with our friends. I played ok, Jake scored (he is a natural) and needless to say the team had a great time together. Jake has since decided that he is going on a diet because he felt like he was going to die after the game was over. I told him that might have something to do with the fact that he played two games. He insisted that it isn't.
6) Can't tell you how much I love my job it is that much, but I can tell you I had an awesome day at work on Thursday! It stinks that what I do I can't tell everyone about it, but just know that what I have been trained to do is finally sinking in my brain and I am getting to use my skills! It is super awesome!
7) Took the doggie to the doctor. They were REALLY nice seeing as how I hadn't taken her in for a while. I signed her up for the wellness plan and she got lots of shots, but most important she got medication for her skin. (update on that it is starting to look better, we go back to the dr on Friday) I did get told she needs to come in for a teeth cleaning which I already knew. She won't be too happy about me taking her, but her breath is stinky... so it has to be done since she won't chew on bones anymore.
Lows
1) When having that super awesome so much fun cook out... we got flies. They were bad... I mean really bad. It took till Thursday night for them to pretty much be gone. We are still killing one or two here and there, but this is crazy. Have I mentioned yet that I hate flies! They are yucky! <-- more on flies issue next week... kind of like a TBC... 2) Doggie had some wierd skin issue on her back. They were like white heads all over her back. Very gross... ewe! Took her to the doctor as stated above. She is doing much better. 3) Doggie runs from me every time I go to give her the medication... When will she learn I am going to win. 4) Didn't get to work out once this week... I don't think anyways, I can't remember if I did, so I am going to say I didn't... <-- that is how my weeks have been lately. Pretty much a blur! 5) Still trying to do thank you cards for Laci's party... finally got them printed off, now to write on them... oh wait, that would require me knowing where the list of what was given to her is... I feel stupid now. Just Sayin'! I know there were probably more lows, but really that is all I can think of. The flies were the worst. Totally gross! Insert Gag here... Anyways, as always I am really enjoying linking up and I think that this list thing is going to work out pretty well for me. :o) Have a great week folks!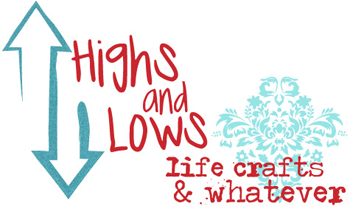 TTFN~